Our Free Pregnancy Tests are Fast, Accurate, and Confidential
Our laboratory quality urine tests are capable of detecting pregnancy as early as
TWO days after your missed period
You 

might

be pregnant if you
:
Have missed one or more menstrual periods
Have swollen and/or tender breasts
Are nauseated or have had a change in appetite
Are tired or dizzy
Have to urinate more often
Have recently gained or lost weight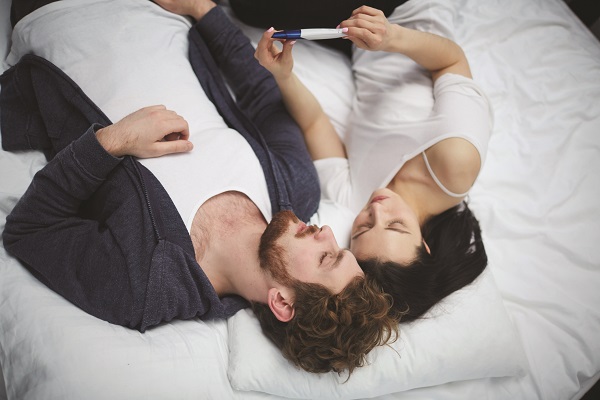 First Place OPTIONS offers three minute, free pregnancy tests as part of our pregnancy OPTIONS support service.
Make an appointment to take a reliable, free & confidential pregnancy test, with the result available in minutes.
Some Questions you might be asking:
First Place OPTIONS not a medical clinic and we do not offer medical advice, counsel, or service.
Why do I need decision aid counselling?
A pregnancy that is unexpected can be complicated by a number of things. You may need an experienced and caring counsellor to help you explore your options. A pregnancy that is unexpected can be complicated by a number of things:
School or career pressures
Family tension
Broken relationships
Financial needs
Health concerns
Am I really pregnant?
You need a pregnancy test. Free pregnancy tests at First Place OPTIONS can provide you with an accurate result- now! Our laboratory quality urine tests can detect pregnancy two days after a missed period and are 99% accurate. When you come in for your test, you will also meet a decision aid counsellor who is trained and experienced in options support. Contact us today.
Please note that the counsellors at First Place OPTIONS are not medical professionals and will recommend that you confirm the results given at First Place OPTIONS with a medical professional.
Your counsellor can also give you the time you need to discuss your individual situation and explore all your options.
How should I tell my parents?
Talk to someone you trust. Although you may feel alone and helpless in your pregnancy, there is support.  At First Place OPTIONS the counsellors care and are trained to help. They can help you explore all the options available to you and prepare you to discuss your pregnancy with your parents.
You may end up being happy with the support your parents and friends will give you. They may express anger or disappointment at first, but give them a chance to support you.
Where can I learn about what to expect during my pregnancy?
You can acquire information concerning the development of your child at First Place OPTIONS. You can also learn about how pregnancy will affect you. 
What will happen financially?
First Place OPTIONS can help you connect with income support programs and offer referrals for housing and other resources you may need. Our services are offered free of charge.
Your counsellor will support you through a decision aid process regarding all your options: parenting, adoption and abortion. We believe this process will support you to make an informed decision and a choice that is best for you.
What about school?
An unexpected pregnancy does not mean you have to drop out of school. Our counsellors can help you explore how you can continue your education.
My girlfriend thinks she's pregnant, what should I do?
Your girlfriend needs someone to talk to. You do as well. Don't pressure her. You can bring her in for a free and confidential laboratory quality urine pregnancy test. You both need someone to talk to.